We are back with color expert, Lisa Schuring, to talk about how to use items such as plates, cake stands, and rugs in decorating your home in new and interesting ways. Dive into a world of endless possibilities and unleash your creativity, as we explore how incorporating these items as decor can transform your home into the sanctuary of your dreams.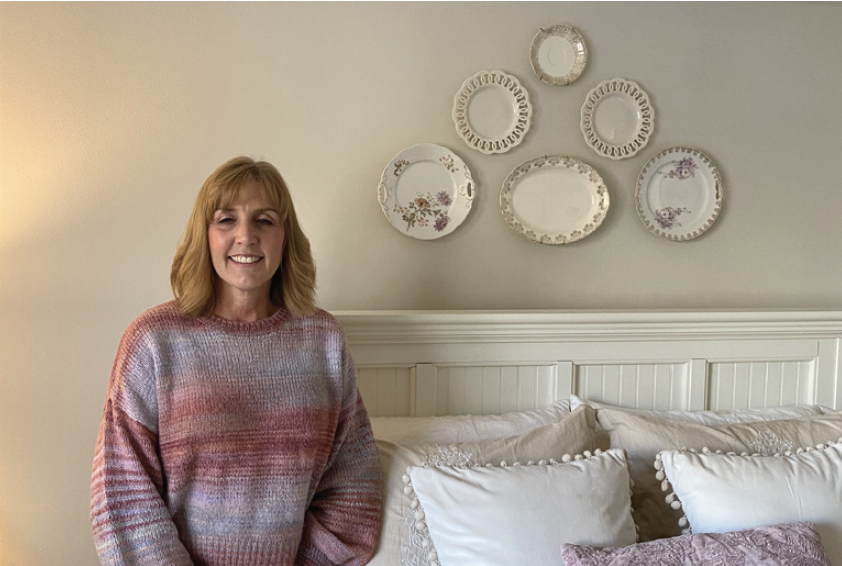 Lisa shows us an ingenious way to use thrifted plates as vibrant accents on your walls. By mixing and matching various patterns and hues, you can create a visually striking gallery that reflects your personal style. Whether you prefer bold, eclectic designs or subtle, harmonious arrangements, the possibilities are limitless.
To hang plates on the wall, Lisa suggests using a sawtooth hanger attached with epoxy to the back of the plate. This simple and inexpensive technique allows you to securely display your favorite plates.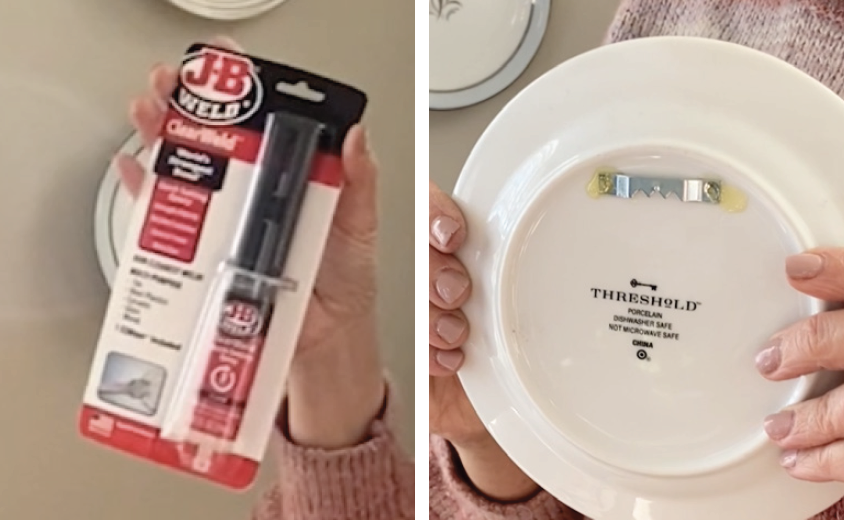 Cake stands, with their intricate designs and playful colors, can take center stage on your dining table, kitchen counter, and entry table. Adorn them with seasonal decor, greenery, or delectable treats, instantly adding a delightful focal point to your gatherings.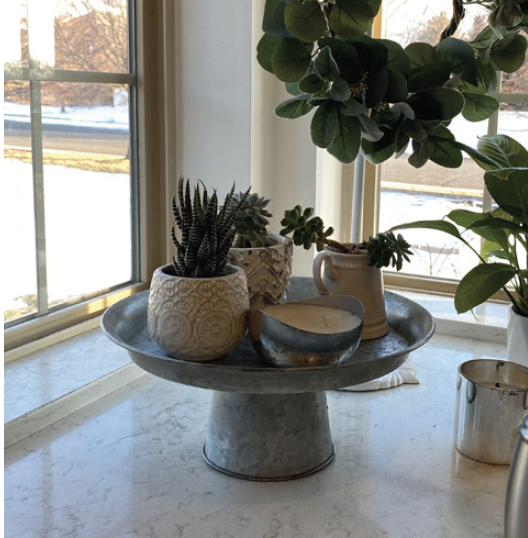 Rugs also offer a myriad of decorating possibilities. Use them as wall hangings, bedspreads, or even a table runner as shown below to add warmth and texture.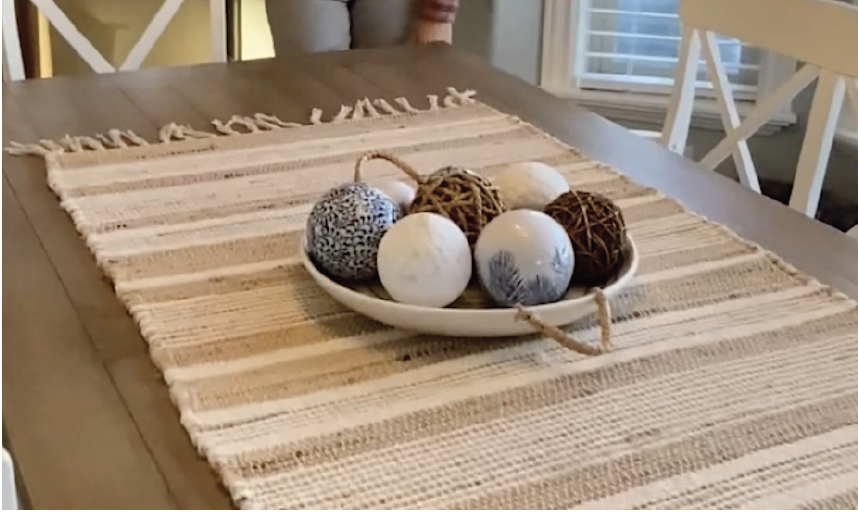 One of the perks of using these items as decor is their affordability. Lisa shares that she collects plates found at thrift stores and yard sales for under a dollar. These cake stands and rugs can be found at Ross and HomeGood for a great deal. This budget-friendly approach allows you to experiment and curate a truly eclectic collection without breaking the bank.
Finding new ways to use common household items as decor offers a wealth of creative opportunities. Embrace your creativity, and let your home become a reflection of your unique style and personality. 
Happy decorating!