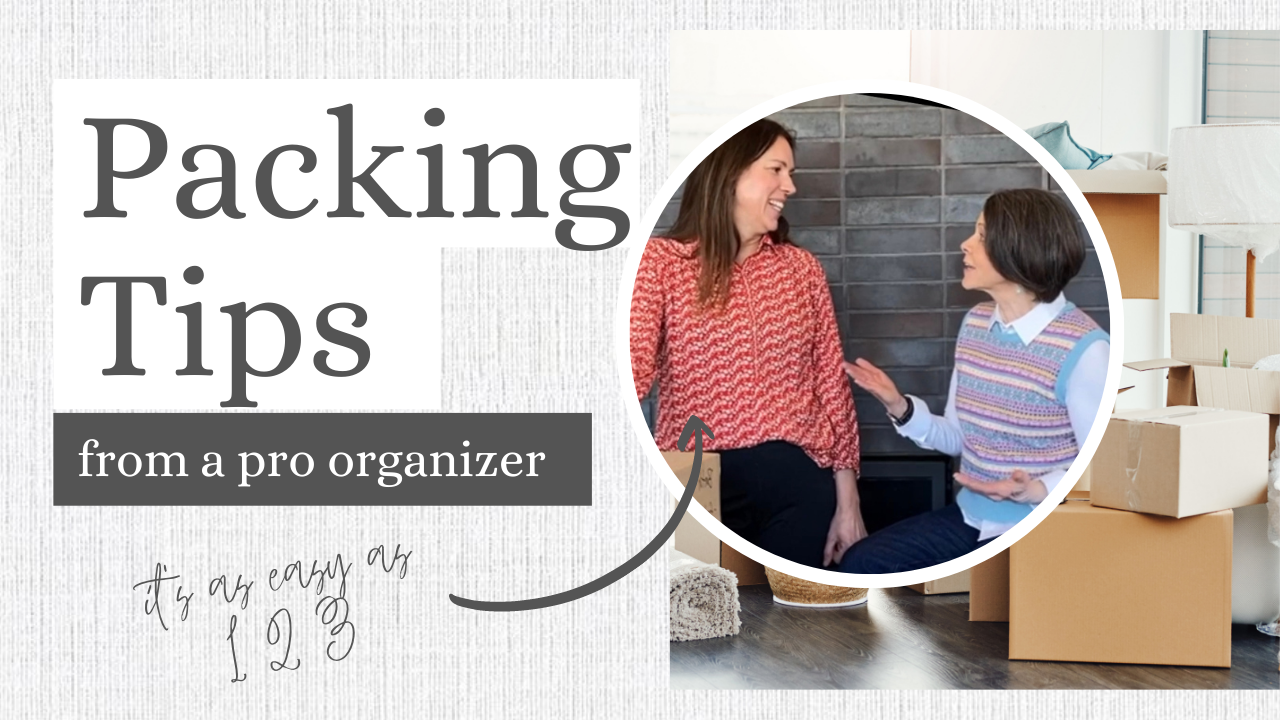 I sat down with Kelly Miller, aka Organizer Extraordinaire with HomeFree Organizing, to get her tips for packing and unpacking a home. In this exclusive interview, Miller unveils her 1 2 3 Moving System to help you feel organized and less stressed when you move.
3 2 1 Packing Tips ⬇️
#3 – First, pack the things you don't need for 3 months (ie. seasonal decor, air popper, dehydrator, extra towels, etc.) IMPORTANT – Labeling is everything. Label the contents of the box and include the number.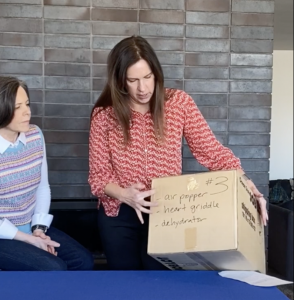 #2 – Pack things that you can live without for two weeks. (ie. vases, dvds, coffee table books). 
#1 – Pack the things you need right away in these boxes. It's not as important to label the contents of these boxes. You should include the number and the room they go in. These are the boxes to unpack first.
1 2 3 Unpacking Tips ⬇️
Unpack slowly if you can. Start with #1 and work your way to #3. By starting with the #1's you will feel settled faster and you won't be digging through dozens of boxes for important items.
The key to feeling organized is giving your items a good home. Where will they be the most helpful? Where can you easily access them? Think about where your eye level is in relation to shelves and cabinets. Put like things together if you can. Pro Tip – Scissors and tape can go anywhere and everywhere. 
If you unpack intentionally, you will feel less cluttered and you'll be able to stay organized. 
Watch this exclusive interview on my Youtube channel here: https://youtu.be/zmgkKhRBpsE